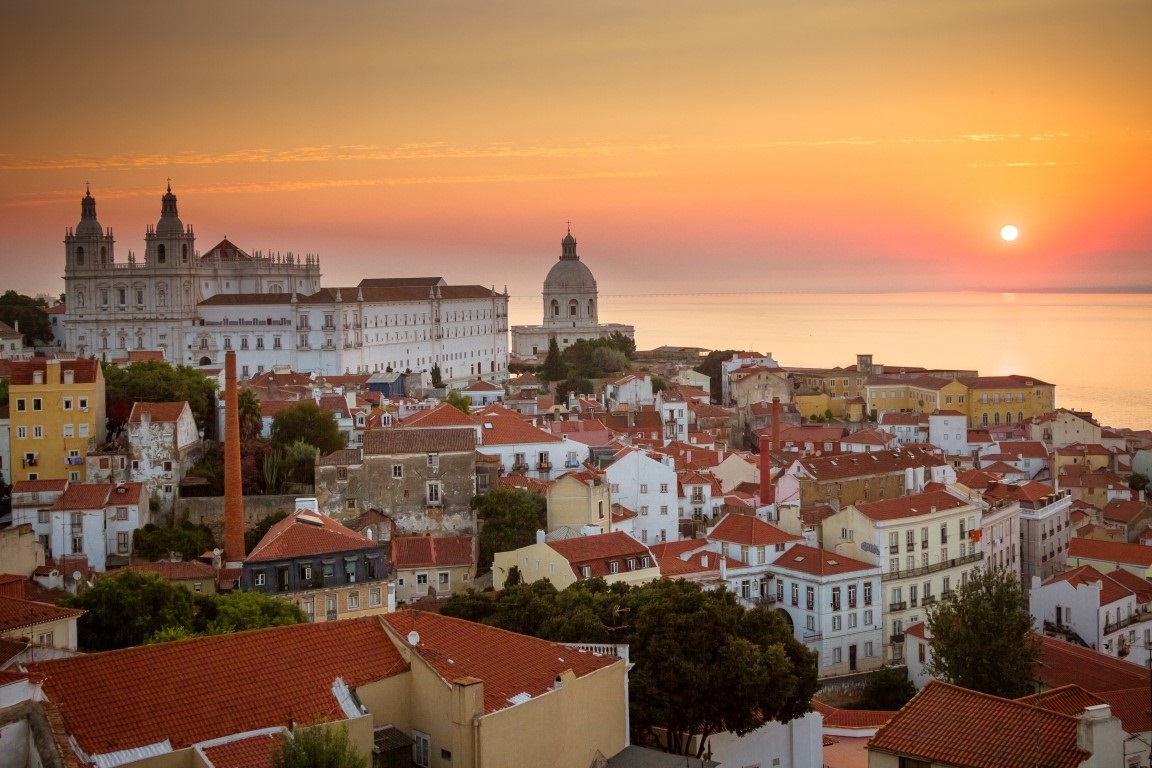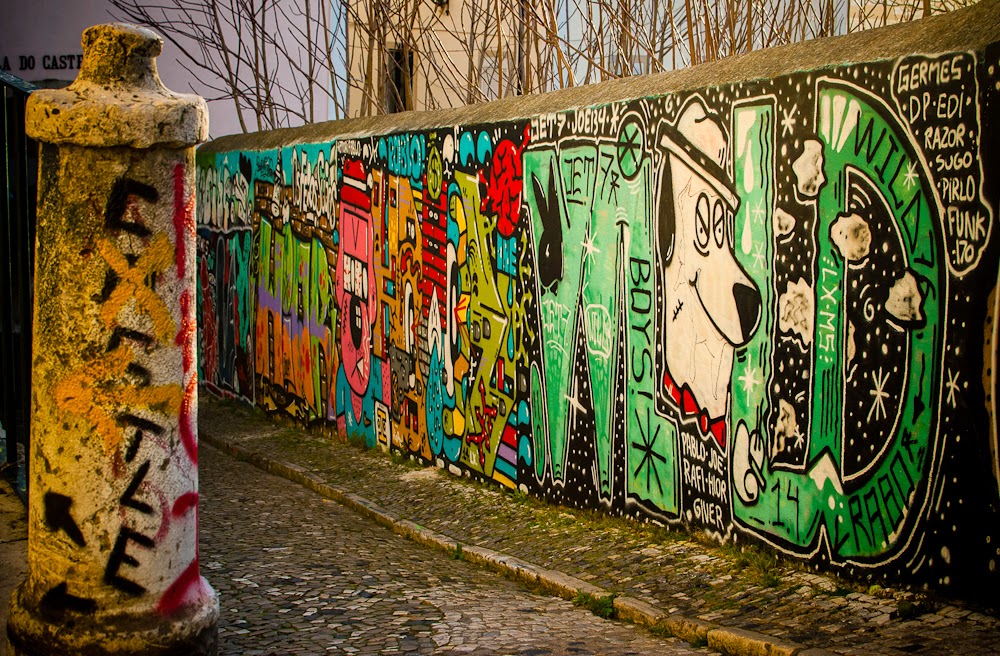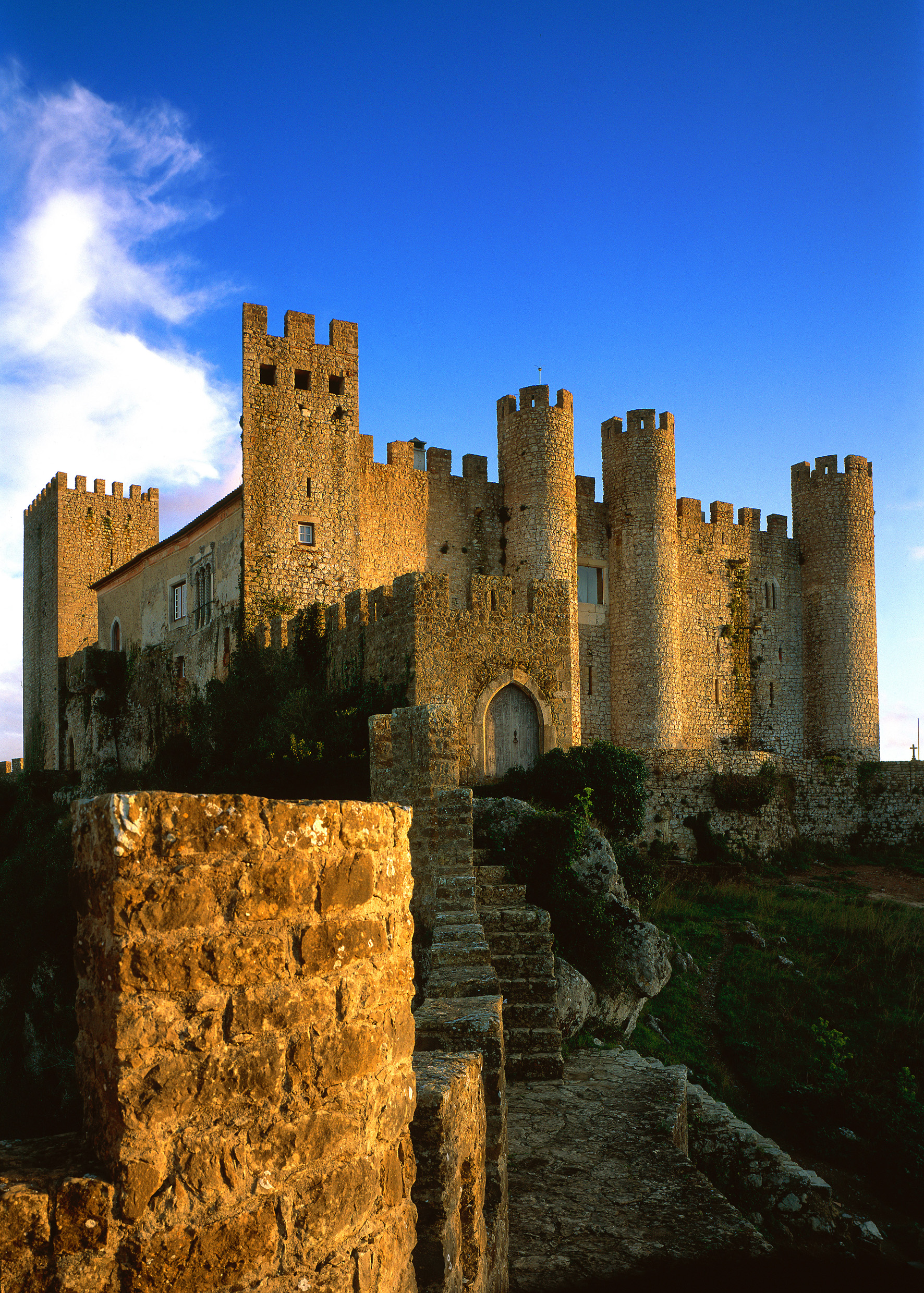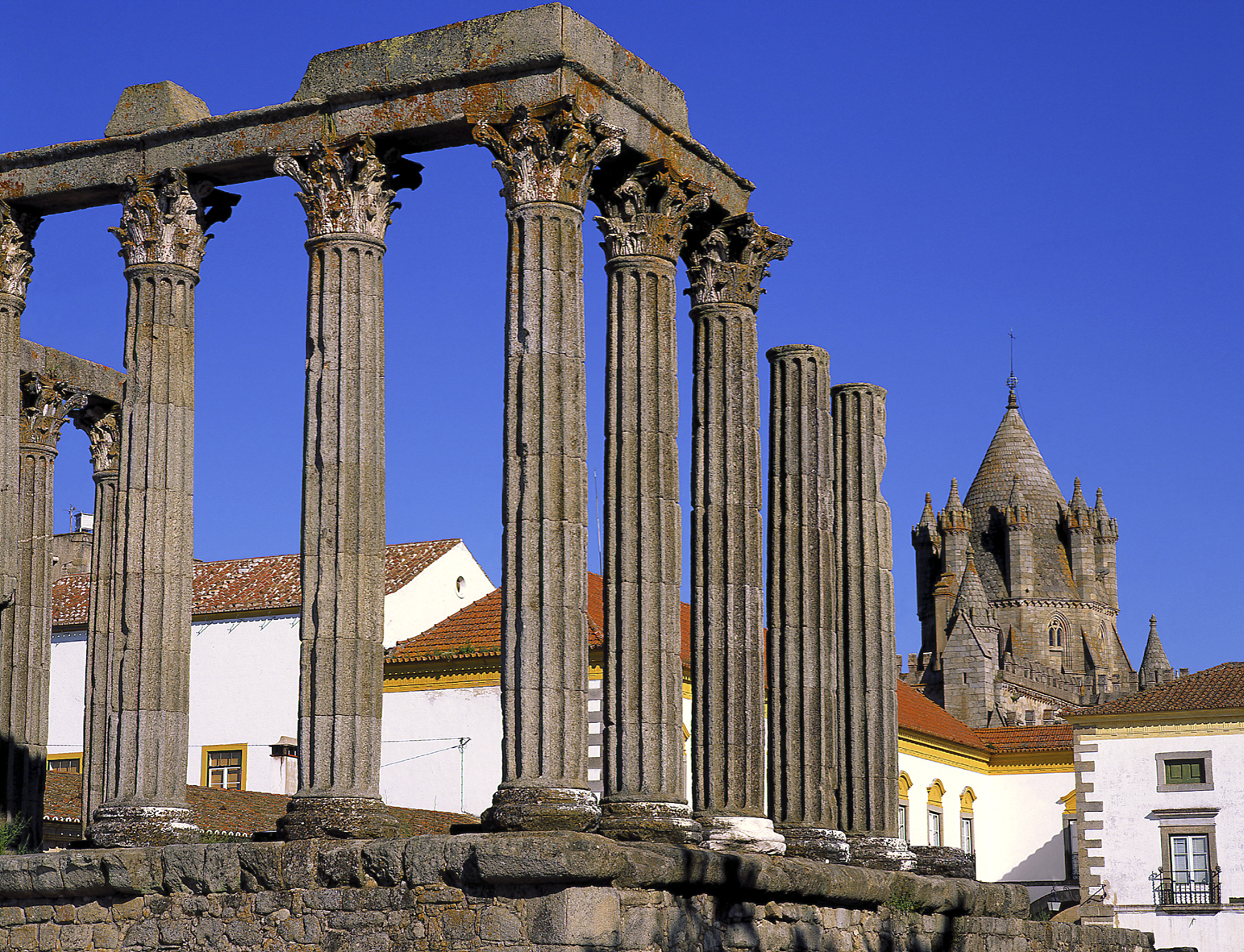 We chose Portugal for many reasons. It's beautiful, colorful and absolutely delicious. In addition to what you normally find in Europe (i.e. great museums, impressive architecture and centuries of history), Portugal is also home to international startups, cool street art, funky neighborhoods, and an impressive food, beer and wine scene.
Portugal for the New Global Citizen is a unique immersion experience based on the notion that the world is a single interdependent community in which each individual plays a part. This experience was specifically designed to give you the opportunity to explore Portugal like a local.
You'll learn some basic Portuguese and immerse yourself in the local culture. You'll learn the history of this former world power and its historical lukewarm relationship with its closest neighbor, Spain. You'll learn about Portugal's former maritime empire and its current economic dependency on its previous colonies.
You'll speak with local college students about everyday life, including the challenges they face and possible solutions to alleviate them. You'll meet a diverse group of business leaders, new entrepreneurs, academics and expats who have diverse views of Portugal's strengths and weaknesses.
You'll have time for touristy stuff as well. You'll visit palaces and castles, attend regional food fairs and enjoy picnics in royal gardens. You'll visit wineries, olive oil mills and chocolate factories. You'll learn how to prepare traditional dishes and how to taste local wines.
You'll also participate in scavenger hunts and international photo contests.
At the end of this 12-day experience you'll walk away with a better understanding of the people who inhabit this remarkable off-the-beaten path country, but most importantly you'll leave with a deeper understanding of yourself and the world around you.
Portugal, like its people, promises to be an experience that you will never forget!
Experience Highlights: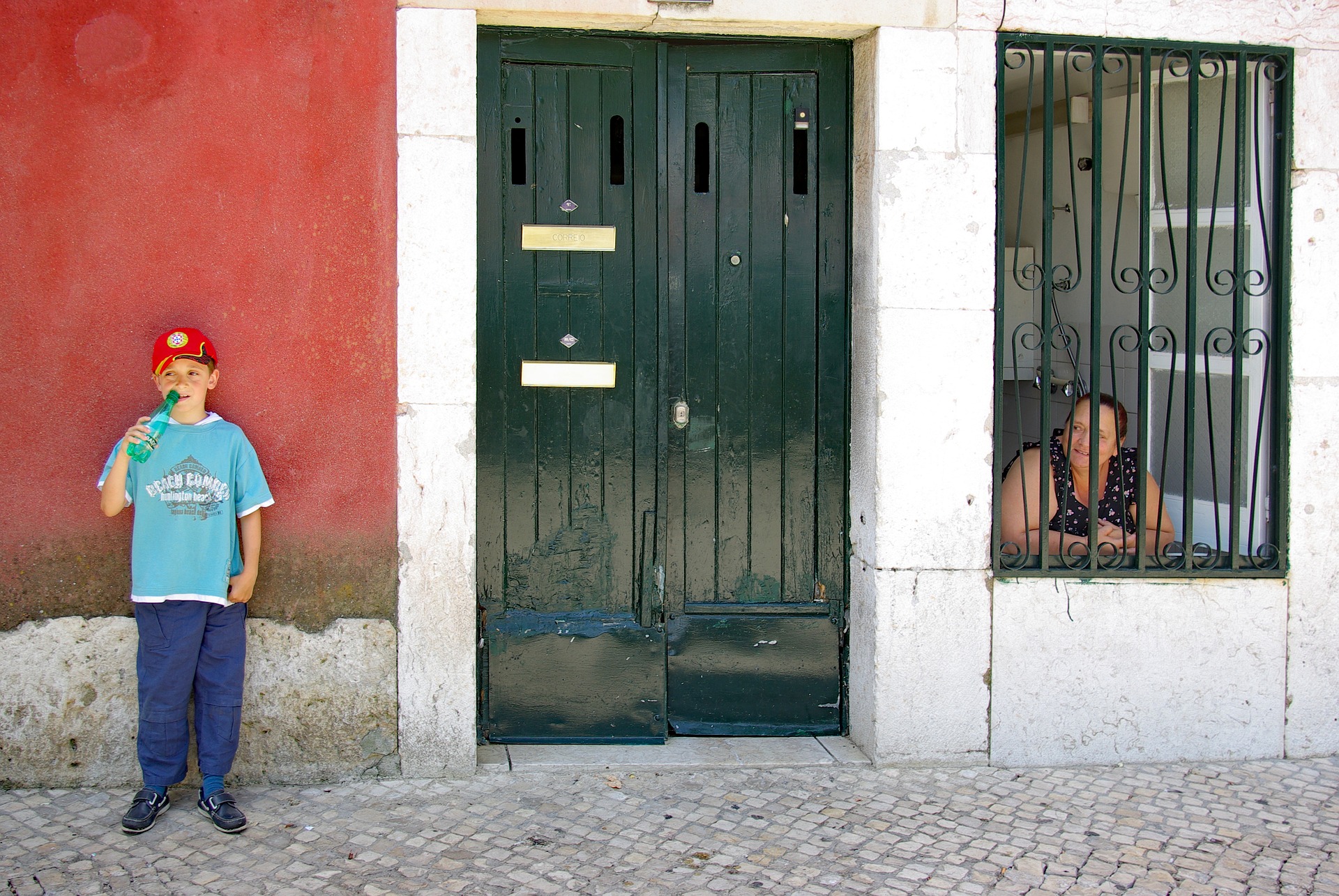 Day 1: Bem-vindos a Lisboa!
Arrive in Lisbon, Portugal and meet the other group members. Get acclimated to this vibrant international city.
Take a fun walking tour with a local tourism student. Learn the metro and trolley car systems and where to find the best cafes and bars.
Have some free time to explore on your own.
Enjoy a typical Portuguese dinner with the group. Overnight in Lisbon.
Day 2: Português, City Walks, Food and Photography
Learn basic Portuguese phrases that will facilitate communication with locals throughout this experience.
Join an interactive guided food tour of Lisbon and Belém. Ask questions and learn about the rise and fall of this former maritime powerhouse.
Taste the famed pastéis de nata and pastéis de bacalhau.
Take a self-guided tour of Lisbon's street art.
Explore Lisbon on your own. Participate in an international photo contest. Overnight in Lisbon.
Day 3: Castles, Beach Towns and New Friends
Join your small group for basic Portuguese lessons.
Explore Sintra, a UNESCO World Heritage Site. Be transported back in time as you walk around Pena Palace and Castle of the Moors. Taste the famed queijada de Sintra.
Visit Cascais and Estoril, former playgrounds for the wealthy. Take a walk by the beach or people-watch at a neighborhood cafe.
Join a local family for dinner at their home. Overnight in Lisbon.
Day 4: Food, Art and Fun Dinner Dates
Join your small group for basic Portuguese lessons.
Explore Lisbon's museums and private art collections in small groups.
Participate in a citywide scavenger hunt in small groups.
Meet a local historian to learn about Portugal's rise and fall as a world power. Ask questions about Portugal's influence around the world and its current relationship with its wealthier former colonies.
Participate in a roundtable discussion with students your age. Learn about life in Portugal through their eyes. Overnight in Lisbon.
Day 5: History, Food, Wine and Beach Towns
Travel south to the Alentejo region, recently named Europe's "New Tuscany".
Visit the medieval town of Evora, a UNESCO World Heritage Site. Explore the well-preserved Roman temple and an early Gothic cathedral. Learn about this area's importance to the various groups that settled here over the centuries.
Participate in an interactive workshop on the world of wine making. Learn about the region's prolific grape varieties and terroir that make Alentejo wine so unique.
Visit a typical winery. Learn how to taste and pair wine from a well-known wine maker.
Visit Portugal's hippest, new seaside village, Comporta, which was recently named one of the top places to visit by the New York Times.
Explore Comporta on your own. Participate in an international photo contest. Overnight in Comporta.
Day 6: College Life, Breweries and New Friends
Travel north towards Coimbra.
Visit regional cheese factories, olive oil mills and vineyards. Treat your palate to some of southern Portugal's finest local delicacies.
Take an interactive guided tour of Coimbra, the "Cambridge of Portugal".
Meet with a group of college students at a local pub. Ask questions about college life in Portugal.
Continue to explore this town on your own. Overnight in Coimbra.
Day 7: Trains, River Cruises, Food Tours
Travel north to Porto by train.
Join a fun walking food tour of Porto. Explore northern Portugal's most popular dishes.
Take an informative and picturesque afternoon river cruise down the Douro and learn the importance of this waterway in Portugal's history.
Participate in a fun citywide scavenger hunt. The group that wins will choose a later activity for the entire group. Overnight in Porto.
Day 8: Chef for a Day, Port Wine and Art
Visit a farmers' market with a local chef. You'll learn how to pick the best ingredients and later transform them (with the chef's help) into delicious regional dishes.
Take a fun photography lesson with local photographer. Learn how to capture the best images of this colorful city with your smartphone.
Explore Porto's museums in small groups.
Join a guided tour of a traditional port wine lodge. Learn how this very lucrative national product became better known as an English invention rather than a Portuguese one. Overnight in Porto.
Day 9: The Treasures of Northern Portugal
Travel to the Portuguese/Spanish border via train.
Explore the historic village of Viana do Castelo with a local guide.
Ride a funicular up to the picturesque Citania ruins.
Chat with a group of locals at a cafe. Ask questions about life in this area of Portugal. Find out what cultural differences exist between the North and the South. Ask questions about their relationship with Galicia, Spain.
Continue to explore the city on your own. Participate in the international photo contest.
Dinner with a local family. Overnight in Viana do Castelo.
Day 10: Walled Towns, Digestifs and Scenic Hikes
Travel south towards Lisbon.
Take a guided tour of the historic walled town of Obidos.
See how the popular Portuguese liqueur, ginjinha, is made and sample this local digestif in an edible chocolate cup!
Enjoy a typical pão com chouriço.
Get breathtaking views of Obidos and its surroundings as you enjoy a self-guided hike on one of the many trails. Overnight in Lisbon.
Day 11: Global Citizenship
Participate in a roundtable discussion with community leaders, new entrepreneurs, academics and expats about global citizenship as seen through their eyes. Discuss what goals each person has for Portugal on the national, regional and global scales and the challenges they face in achieving them.
Share your own feedback and observations. Ask questions and offer suggestions.
Free time in Lisbon.
Fado dinner show. Overnight in Lisbon.
Day 12: Departures to the U.S.A.
Boa viagem!
*Starting at $2,795 per person (excluding airfare)
This is a sample itinerary. Since no one wants a cookie-cutter experience (so boring!) we actually give you the chance to design your own. Each journey is customized to fit your group's budget, academic and adventure needs. Click below to get started.